Capability Enhancement – focused at building human capital with structured Learning and development inputs with contact programs in a workshop mode, designed and customized to the specific organization, behavioral programs in class-room and outbound setting. Feedback at individual level along with ROI measurements for all Individual, team and leadership development programs.
We have been able to achieve People transformation with a combination of structured L&D inputs designed in line with strategy workshops and ongoing reviews to measure behavioral change.
Corporate training is an enabler to achieve organizational goals and business strategy. We deploy one trainer per organization who is accountable for customized content inputs, training implementation and training measurements as required by the partner organization.
'GROW' Mode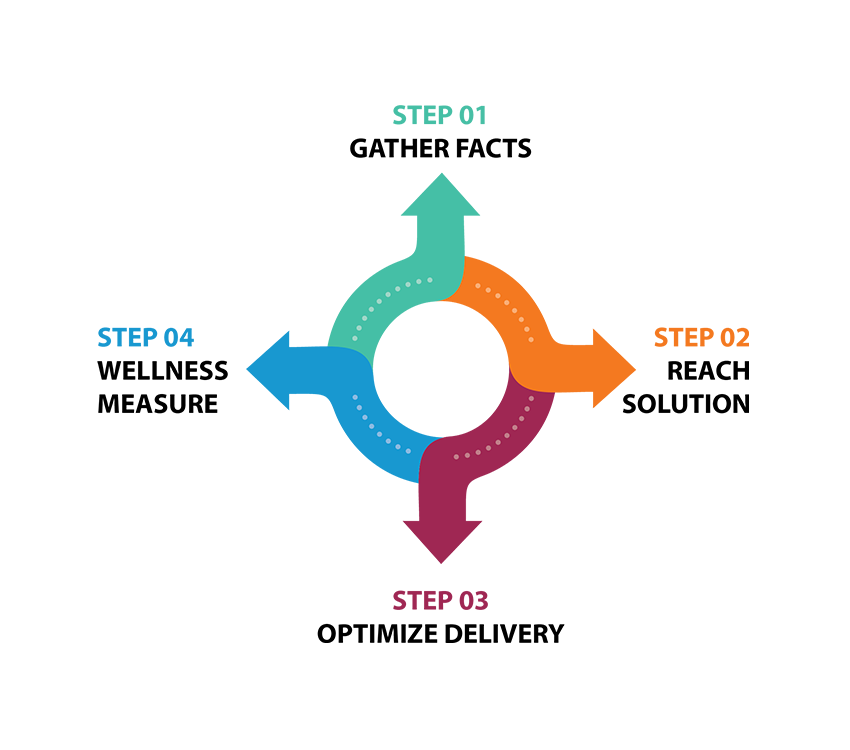 Step-01 Gather Facts
Raw Data
What do we do?
Understanding from Stakeholders
Record Interaction with role holders

Coverage
Stakeholders Vision
Levels, Geography, Role

Methodology
Interviews
Observations
Mystery Shopping
Shadow
Data Analysis
Consistency
Most and least expressed
High Points
Achievements
Process followed
Role understanding
Role Execution etc
Low Points
Motivation
Guidance
Knowledge
Growth etc
Gaps
Actual v/s Expected
Share
Presentation
Present observations to Stakeholders
Gaps & Recommendations
Basis observed gaps
Learning input recommendation
Inputs & Sign-off
Stakeholders inputs and sign-off
Step-02 Reach Solutions
Solution
A learning solution basis facts(s) observed
Investment
Time & Funds to develop solution
No of Inputs
Frequency and time to be spent by participants
to learn and apply
Objectives & Outcome
For participants and the organization
Principles of Design
Instructional Design Principles
Design Document
Principles of Learning Delivery
Case Study
Role Play
Facilitator led Discussions
Work books
Content
Industry research
Client research
Outcome of need analysis
Tools and Templates
Specific tools and templates design creation
for application
Skill Building Techniques
Tools to enhance knowledge
Application
Retention
Step-03 Optimize Delivery
Train the Trainer
TTT on context & content
Certify trainer on content & Realities
Assessment and certification
Scheduling
Delivery
Pre-assessment (knowledge and skill)
Learning sessions
Post-assessment (knowledge and skill)
Post Deployment Report
A post learning deployment report is received
from the respective trainers and the same is compiled and shared with the client. A post learning deployment report outlines
Feedback from
Overall feedback scores
Specific areas of success or area of improvement
Qualitative feedback about the faculty, effectiveness of learning and suggestions
Qualitative performance of the batch
Individual qualitative and quantitative inputs – skill & knowledge
Pride pointers
Areas of improvement
Suggested way forward
Step-04 Wellness Measure
Steering committee with Client to share
feedback & Outcomes.
Field audit reports based on specific
observation templates.
Measure of Retention and application
in session.
Post Intervention Audit:
After 20 to 45 days of the input application.
Evaluation on:
Retention Of Learning; Application Of Learning; Results Achieved.
At an Individual Department, Location & Organization level.
The post intervention Audit can also
be executed on a sample representing the universe.